Filipino Journalist Maria Ressa Awarded the 2021 Nobel Peace Prize
Image: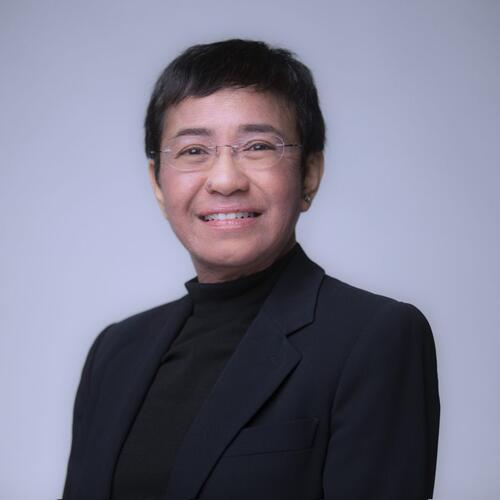 Filipino Journalist Maria Ressa Awarded the 2021 Nobel Peace Prize
This morning, the Nobel Committee awarded the Nobel Peace Prize to two outstanding journalists: Maria Ressa of the Philippines and Dmitry Muratov of Russia. Both journalists risked their lives and careers to expose government corruption, violence, and conspiracy  in their respective countries. 
Maria Ressa is the founder of Rappler, a Filipino  news publication that openly criticizes and scrutinizes the Duterte administration's often-violent actions. Through Rappler, Ressa exposed the truth of Philippine President Rodrigo Duterte's "war on drugs." Since the beginning of the anti-drug campaign in 2016, Ressa and other sources (including the UN Human Rights Council) have found that over 5,000 people have been killed at the hands of Duterte's orders; some human rights groups estimate that the death toll could be closer to 12,000. As a result of her open dissent of Duterte and commitment to exposing the truth behind the drug war, Ressa potentially faces a lifetime in prison, under the pretense of "cyber libel."  In Ressa's interview with 60 Minutes, Bill Whittaker, former CBS correspondent for Asia, spoke of changes in the media of the Philippines. He noted that [30 years ago], "The press kind of had free rein," meaning there were little to no serious repercussions for critical journalism. Despite the freedom of the press guaranteed by the Philippine constitution, media suppression has become the norm. He asserts that the government is overtly hostile towards journalists now, as most recently exemplified by the arrest of Maria Ressa and the targeting of political opponents, journalists, activists, and dissident leaders in the Philippines. 
In 2020, Ressa visited Yale and spoke with Kasama: the Filipinx Club. In that conversation, she told the group that even though she had been jailed, attacked, and slandered, she would not stop fighting to reveal the truth and bring justice to Filipinos. 
In an emotional interview this morning, Ressa echoed the same sentiment: " "[the Peace Prize is]a recognition of the difficulties, but also hopefully of how we're going to win the battle for truth, the battle for facts: We hold the line."
---
Sources: 
https://www.cnn.com/world/live-news/nobel-peace-prize-2021-updates-intl/index.html
https://www.washingtonpost.com/world/nobel-peace-prize-maria-ressa-muratov/2021/10/08/0d0516e8-2806-11ec-8739-5cb6aba30a30_story.html
https://www.pbs.org/wgbh/frontline/article/rappler-maria-ressa-duterte-drug-war-disinformation/
https://www.reuters.com/world/philippines-journalist-ressa-russian-journalist-muratov-win-2021-nobel-peace-2021-10-08/