You are here
"Overlooked No More: Sinn Sisamouth, 'King' of Cambodian Pop Music" (The New York Times)
Image: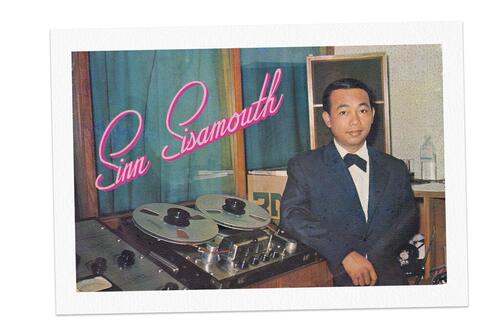 "Overlooked No More: Sinn Sisamouth, 'King' of Cambodian Pop Music" (The New York Times)
This obituary in the New York Times looks back at the life and achievements of Sinn Sisamouth, one of the most well-known Cambodian singer-songwriters from the 1950s to 70s. He was known for his "versatile repertoire," everything from jazz to rock to Khmer ballads. His songs were known for capturing stories of love and the Cambodian landscape. He was considered a pioneer of "modern" Khmer music for his ability to blend Western and Cambodian sounds. Like many artists, he was captured by the Khmer Rouge and was presumably executed. The exact circumstances of his death are unknown, though many have speculated. Some say that "before his execution, believed to be in 1976, he pleaded to sing one last song." Much of his music survived the genocide, and is still influential on the Khmer music industry today.
One interesting thing noted in this article is that "the work of artists and intellectuals was brutally repressed" by the Khmer Rouge regime. These voices were determined threats to the Khmer Rouge's agenda and power. This is of particular interest to me as an aspiring filmmaker because the production of Cambodian art, whether it be music, film, dance, sculpture, etc., is inherently in conversation with the country's political history. In my research, I've found that most of the films that have survived this period are propaganda pieces created by the Khmer Rouge, signalling a recognition that art had cultural and political power that must be controlled. So to produce a work of art today is to perform an act of reclamation. It is interesting to hear how Cambodians today talk about Sinn Sisamouth. While his lyricism and storytelling have always been considered romantic to some extent, now they often represent the image of pre-war Cambodia, when the country was considered by its people a site of cultural prosperity. Cambodia was considered "modern," with the war pushing it back into the past, a state many consider it to still be in.